Analyze your relapse
In analyzing the circumstances of your last relapse, you can develop strategies that will help you prevent relapses in similar circumstances, next time. This analysis is a success factor for the future.
PDF version to fill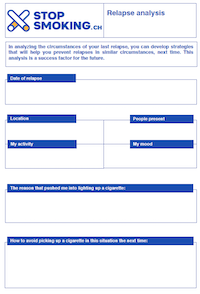 To pre-fill the analyze of your relapse, please fill in the fields below and click on the button at the bottom of the page.