My non-smoking contract
It is important to schedule the day you stop smoking and to stick to it. Many smokers say : « I will quit during the next vacation, when I find a job, after my exams » or « I have too many worries right now. » The ideal time never comes. Do not wait to fall ill with a tobacco related disease. Take the initiative and set the date within the next 30 days. Why not today?
Empty PDF version to be filled in: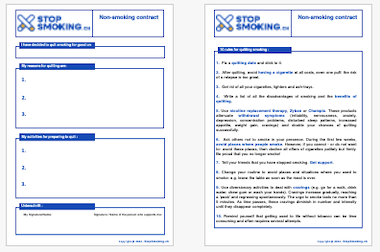 To pre-fill the contract, please fill in the fields below and click on the button at the bottom of the page.