Get ready to deal with high risk situations
Some situations are conducive to relapses. You will cope better if you are prepared. Complete the table below; you will obtain a personal report to help you deal with situations conducive to relapses. Work primarily on situations where you do not have confidence in your ability to resist cigarettes.
PDF version to fill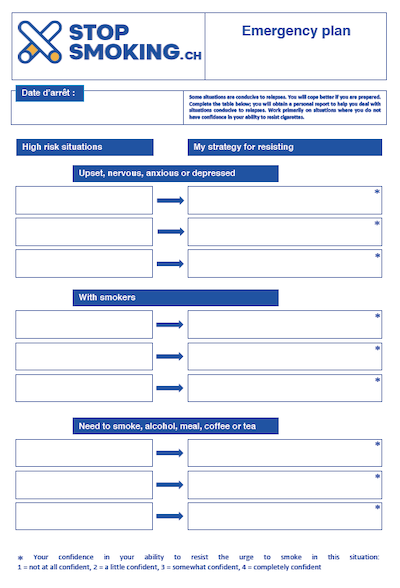 To pre-fill the emergency plan, please fill in the fields below and click on the button at the bottom of the page.